Adding a link to your analysis can be helpful when referring to a source on a website or online resource. In order to make it easy for someone reading your report to view this reference, you can add a link.
In track progress, choose the stepping stone you would like to add the link in the analysis
In the summary of progress box, click on the chain link icon (ctrl + L)
The pop-up below should appear: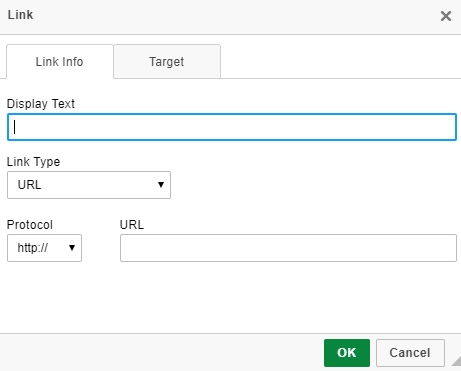 4. Add the text you would like to display e.g. "you can view the reference here"
5. Add the URL of the page you would like to link to
6. Click Ok
The display text should now hyperlink to the URL you chose. 
If you need more guidance on tracking progress, click here.